Sonny Pike: The Greatest Footballer That Never Was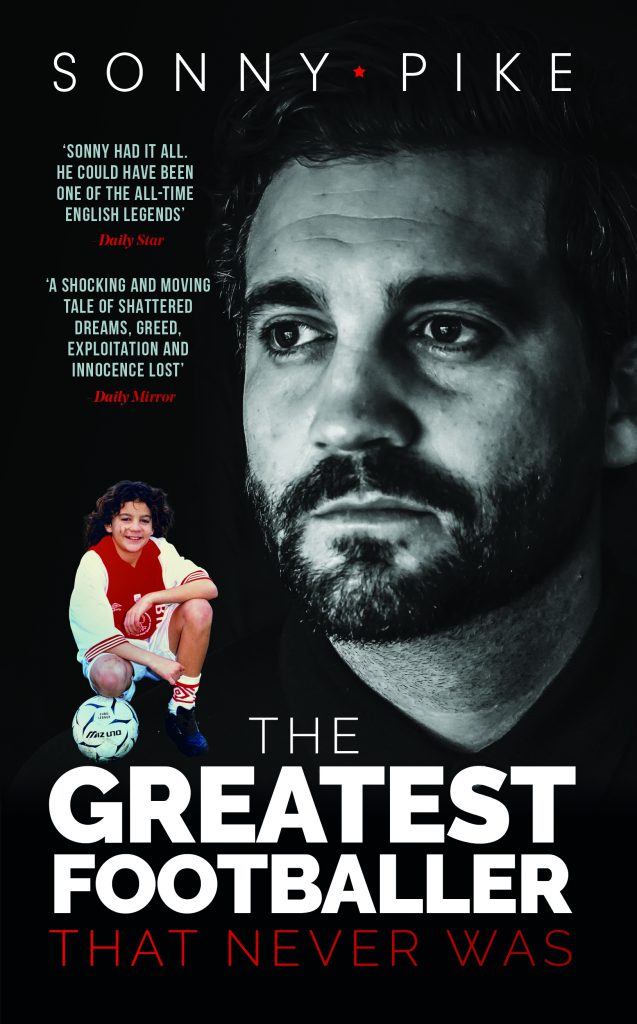 Sonny Pike: The Greatest Footballer That Never Was
Imagine being so good at football that your legs get insured for a million pounds – at the age of 11.
In the 1990s, Sonny Pike had it all. A glittering future in the professional game beckoned. Dutch 'Total Football' giants Ajax swooped and flash soccer agent Eric Hall signed him up. Coca-Cola, McDonald's and Paul Smith queued up to sponsor him. He appeared on TV shows like Fantasy Football and Blue Peter, featured in Hello Magazine and even had his own rap song. Billed as English football's 'next Diego Maradona', everyone loved the baby-faced young superstar.
And then, through no fault of his own, it was all taken from him. Controversially banned from football, the spotlight faded. Agents turned their  backs. Sponsors withdrew their deals. TV and the media moved on. Even his dad disappeared off the scene. Lost and desperate, Sonny searched for an answer, dabbling in crime, landing in court and even behind bars.
The promise of fame and fortune had turned to nothing and there seemed no way back . . .
Sonny Pike: The Greatest Footballer That Never Was is a remarkable tale of exploitation and reckless ambition, exposing the worst side of our game in an era when it was evolving in to the multi-million pound industry we know today.
Sonny's story is captivating, at times harrowing, but ultimately inspirational. As thousands of young footballers dream of football stardom, it is more relevant now than ever.