Rugby World Cup 2023 – Official Programmes Boxset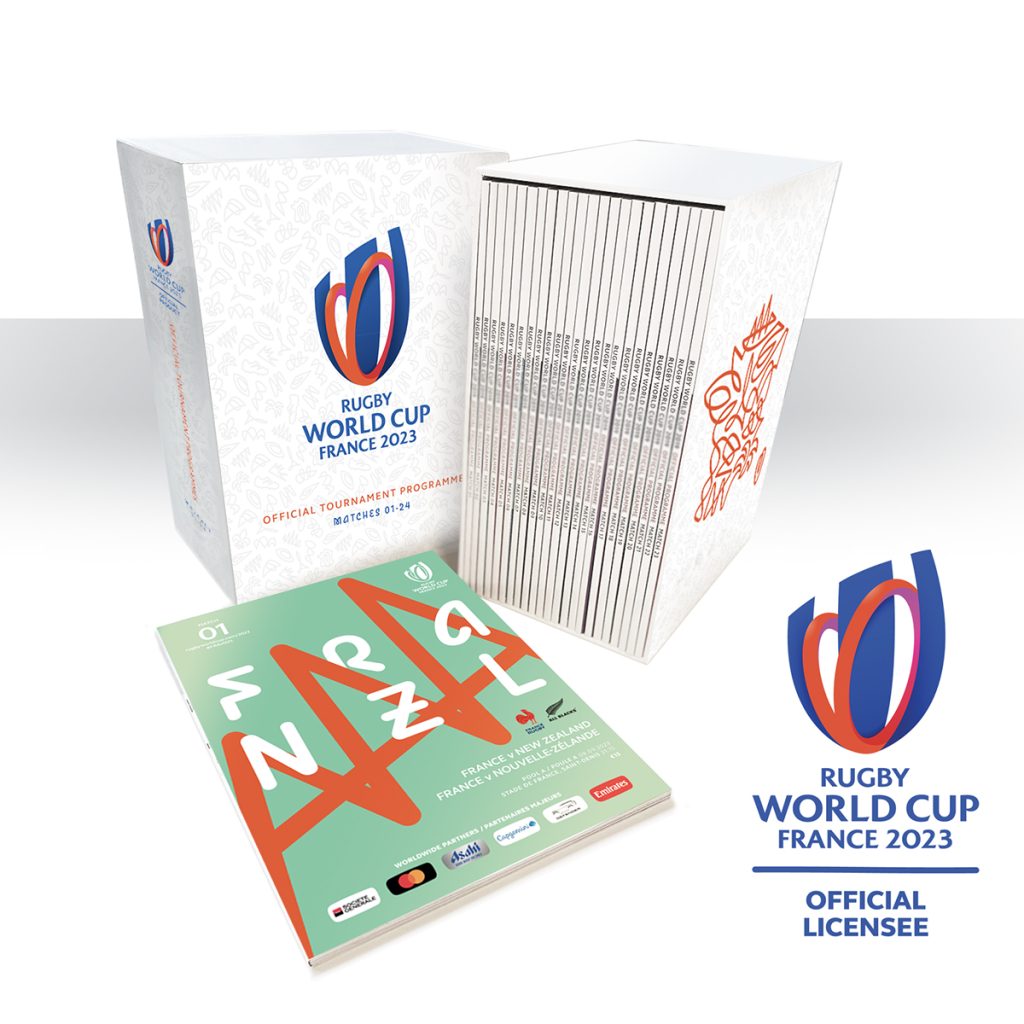 Rugby World Cup 2023 – Official Programmes Boxset
A boxset of ALL the Official Matchday Programmes from Rugby World Cup 2023.
Get yourself a piece of Rugby World Cup history!
Despatch of this item will be approximately two-four weeks after the tournament.
Please note delivery is based on 48 programmes split across 2 boxes, totalling 17kg in weight.