Finalissima: The Cup of Champions – Wembley programme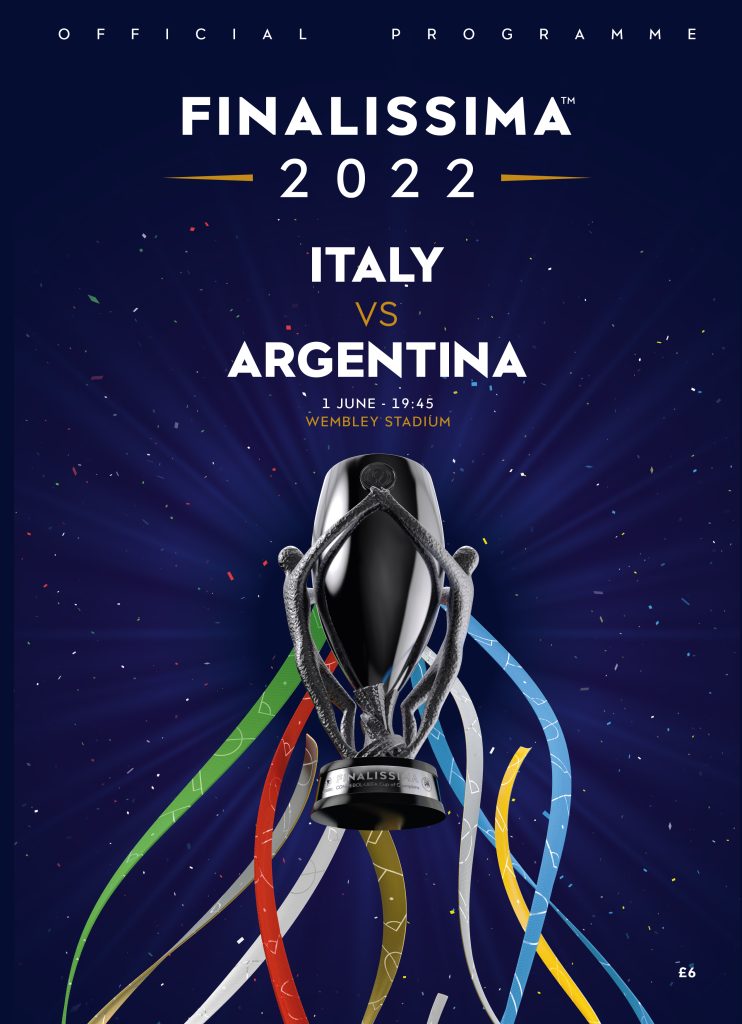 Finalissima: The Cup of Champions – Wembley programme
Finalissima: The Cup of Champions
Official matchday programme 
Wednesday 1 June 2022
European and South American champions meet in 'Finalissima' Wembley showdown.
Wembley Stadium will be the setting for a showdown between UEFA EURO 2020 winners Italy and CONMEBOL Copa América 2021 champions Argentina on Wednesday 1 June 2022 (kick-off at 19:45 local time).
This is the official programme for the showpiece of the current champions of the world's two best footballing continents as they contest the coveted CONMEBOL-UEFA Cup of Champions.