Liverpool FC Carabao Cup 22 Winners Special Magazine's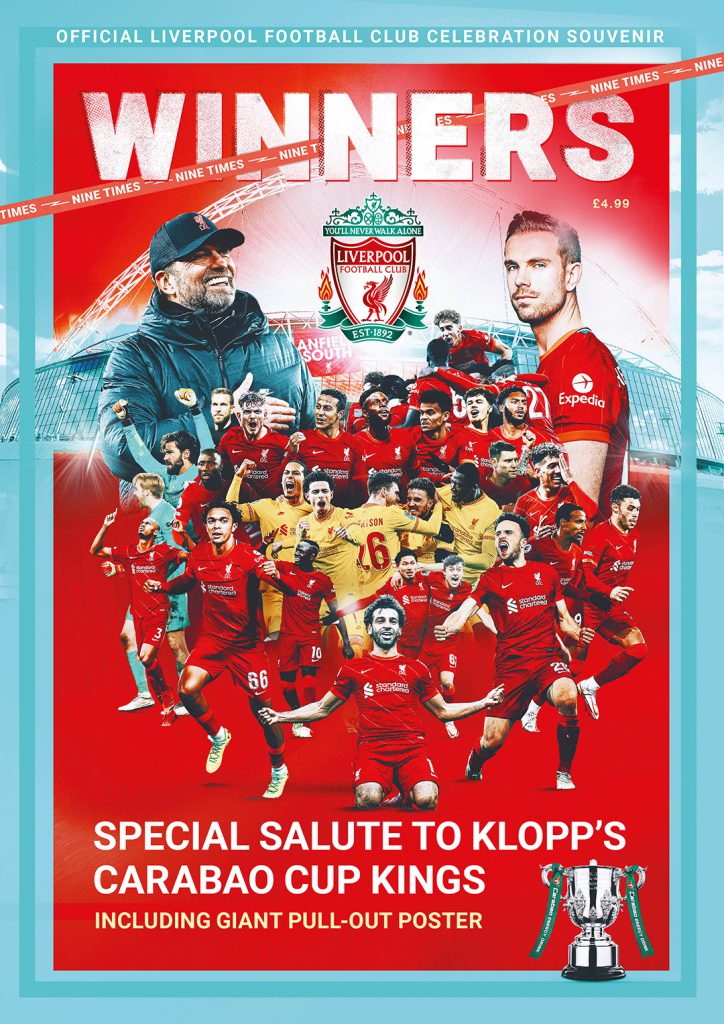 Liverpool FC Carabao Cup 22 Winners Special Magazine's
On sale March 3rd!
Liverpool FC's action-packed souvenir of the 2022 Carabao Cup triumph – complete with a giant double-sided poster!
Don't miss this official celebration of the 2022 Carabao Cup final win over Chelsea at Wembley. Jürgen Klopp's mighty Reds have claimed the first major silverware of the season – as well as the manager's first domestic trophy – and this spectacular LFC special is one to keep and treasure.
Inside you can read how the Redmen achieved a record ninth success in the competition, with all the best images from the Wembley showpiece on and off the pitch.
As well as all the best action and celebration shots – and reaction from the boss and his players – there's the story of how Liverpool reached the final, round by round, plus a complete statistical breakdown of past wins, managers and cup final heroes.