Rugby World Cup 2023 – Official Tournament Preview Magazine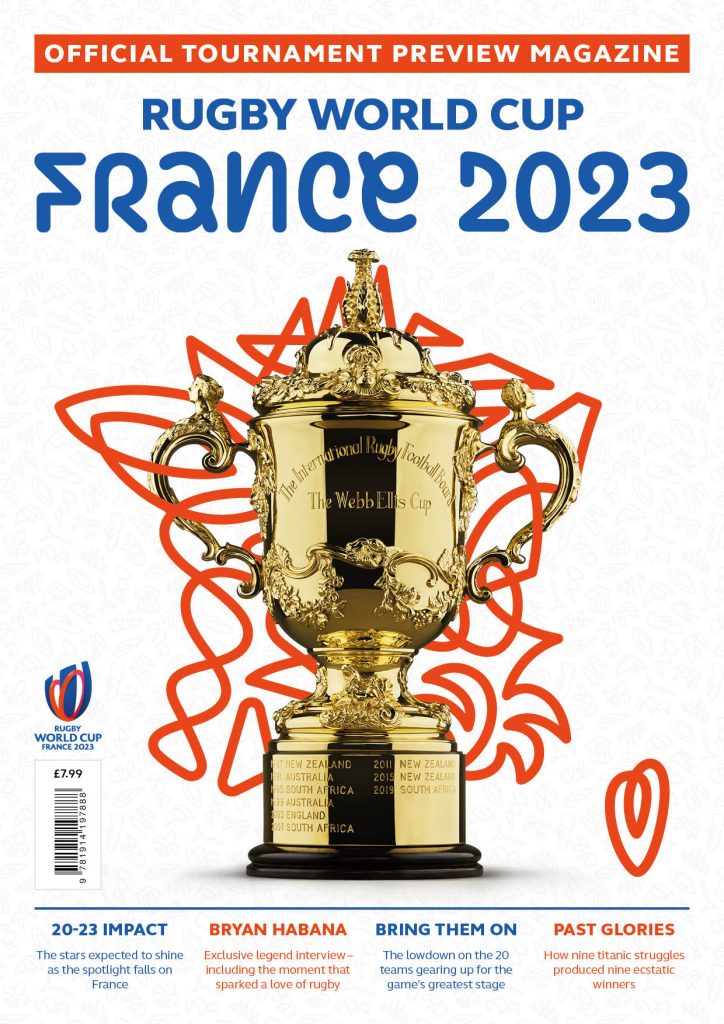 Rugby World Cup 2023 – Official Tournament Preview Magazine
Rugby World Cup 2023 will be the highlight of the sporting year as 20 Unions from around the globe go to France in September determined to fight for the Webb Ellis Cup which is currently in the possession of three-time winners South Africa.
Since it was first held in 1987, Rugby World Cup has transformed into one of the world's most exciting and popular sporting events and this 10th edition could be the most unpredictable and enthralling of all.
The Official Tournament Magazine captures all the drama and build-up – involving in-depth analysis of all the teams involved as well as highlighting who the stars of the show will be.
Also included, an exclusive interview with legend Bryan Habana as well as a giant A2 fixtures poster so you can follow the tournament and fill in results as the tension builds towards the final in Paris.
As well as a look at the future, there is a nod to the past with a statistical round-up and a reminder of the history that has already been made.
Rugby World Cup 2023 is going to be special – and this entertaining, official publication will help fans savour every second.