Paul Mariner: My Rock and Roll Football Story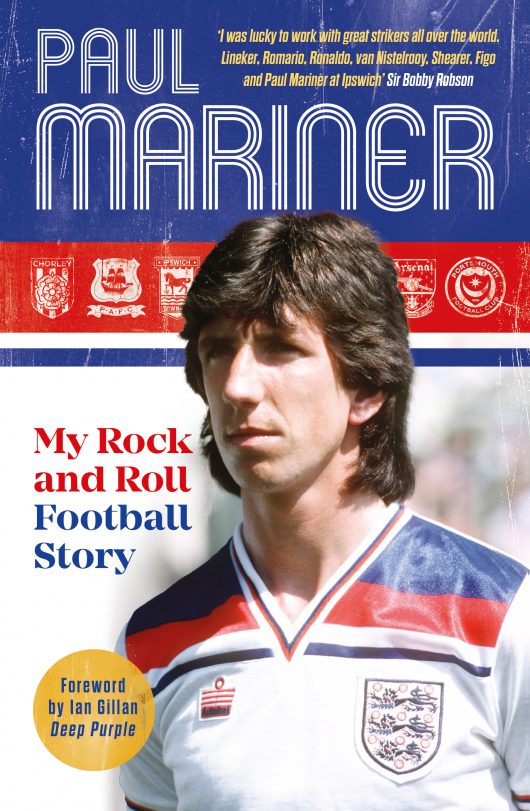 Paul Mariner: My Rock and Roll Football Story
Paul Mariner: My Rock and Roll Football Story is the entertaining autobiography of an English football legend who did things his way.
From throwing pot plants at The Young Ones on MTV, to kidnapping 'Champagne' Charlie Nicholas and gatecrashing an all-night party with Ian Botham and Viv Richards… From dancing naked in the snow with his best friend – Deep Purple lead singer Ian Gillan – to being thrown out of a Van Morrison concert for making more noise than the headline act…
When a famous footballer's story contains as many non-football tales as those from on the pitch then you know it's been a life well lived.Paul Mariner is a Plymouth Argyle hero – with a little help from Pelé and a lifeguard on Southport beach – an FA Cup and UEFA Cup winner with Bobby Robson's Ipswich Town, a scorer for England at the 1982 World Cup and a former Arsenal and Portsmouth striker who ended his career playing up front with George Best in a charity match while only partially sober.
Not a bad haul for a mechanical engineering student who gave up football as a teenager to go and play cricket with future England rugby captain Bill Beaumont instead.
A true front man in every sense – talented, brave and fearless – but ultimately his toughest fight was yet to come. Paul Mariner was diagnosed with the deadly brain cancer glioblastoma in October 2020.