Tony Gale – That's Entertainment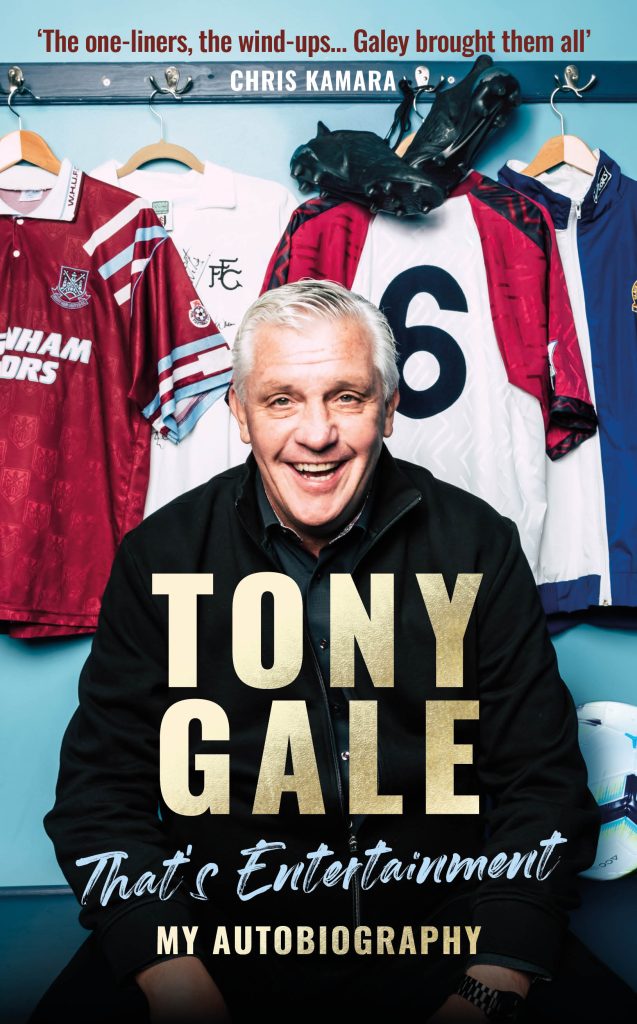 Tony Gale – That's Entertainment
BLACK FRIDAY WEEK – 50% OFF, valid until November 29th, 2023.
In a footballing career spanning 21 years, Tony Gale played over 720 games on almost every league pitch across the four divisions. He is one of only 16 players in the UK to have played over 300 games for two teams and one of a handful to be part of a Premier League winning side. As a pundit he's commentated on over 3,000 live games for the likes of Sky and Capital Gold, covering virtually every major football competition in his inimitable light hearted manner.
Gale made his first team debut at Fulham Football Club at the ripe age of 16, before being made captain at 18. Playing alongside a golden era of greats, the anecdotes which Gale recounts while playing alongside George Best, Bobby Moore and Rodney Marsh are a nostalgic masterclass. Moving to West Ham for the next decade, the Pimlico born defender was part of the iconic 'Boys of 86' squad, which broke 17 records that year, 16 of which are still unbeaten.
Exiting at his lowest point from West Ham in 1994, with two weeks to go before the new season, Gale was in effect homeless and jobless in footballing terms. That however all changed when he landed a place at Blackburn Rovers. Sir Kenny Dalglish recalled the decision to include 35-year-old Gale into the squad of 94/95.
"His experience was a big help and the positive impact he made in the dressing room was excellent. He made his contribution to us winning the league, same as everybody on that team."
Void of any media training, Gale's move into radio and television commentary in the late 90's was as natural as kicking a ball. In the words of Chris Kamara, "The one thing that stayed with Galey is that dressing room humour, which you all miss when you stop playing football. The one liners, the windups. Galey brought them from the dressing room and into real life."