Erling Haaland – Golden Boots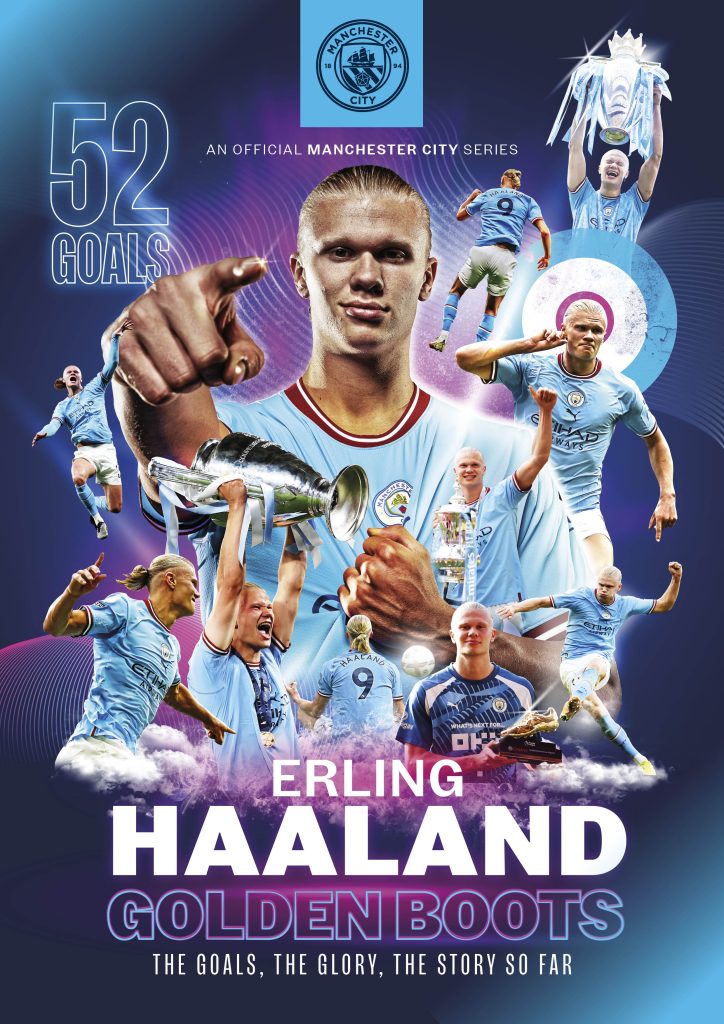 Erling Haaland – Golden Boots
An official Manchester City publication
Erling Haaland has had an unbelievable first season for Manchester City. He has scored a record-breaking 52 goals and helped his team win a historic Treble.
This is the official club story so far, told in his own words and through the thoughts of his manager, team-mates and dad Alfie. Packed with amazing images and going behind the scenes, it relives every one of his goals, analyses the facts and figures, and recounts his early days making his way in the game.
'Erling Haaland: Golden Boots' is a must-have purchase for City followers and, indeed, every football fan wanting to celebrate a true goalscoring phenomenon.