Robbo: Now You're Gonna Believe Us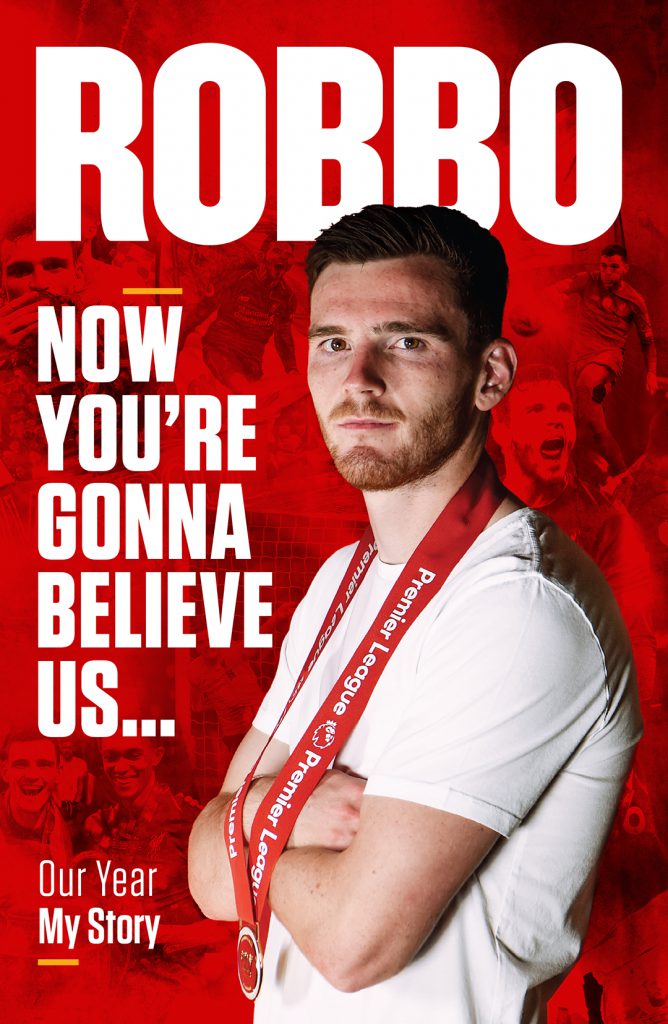 Robbo: Now You're Gonna Believe Us
LIVERPOOL FOOTBALL CLUB are Premier League, European and World football club champions and ANDY ROBERTSON is one of the most popular players in Jürgen Klopp's all-conquering team.
Robbo: Now You're Gonna Believe Us is the never told before inside account of their rise to sporting immortality as seen through the eyes of the charismatic defender who has built up a cult following among the club's worldwide fanbase.
Considered by many to be the finest left-back in the world, Scotland captain Robertson lifts the lid for the first time on a remarkable period in Anfield history.
From the heartbreak of Champions League final defeat to Real Madrid in 2018 through to the Reds' first top-flight league title in 30 years and taking in the unprecedented drama of the Covid-19 enforced lockdown, this is a revealing and entertaining story that will fascinate and inspire fans.
All Andy Robertson's proceeds will be giving to his new charity AR26, for more information visit https://www.ar26.org.uk/.
To download the kindle edition visit Amazon.
To download the audiobook visit Audible.