Victor Chandler – Put Your Life On It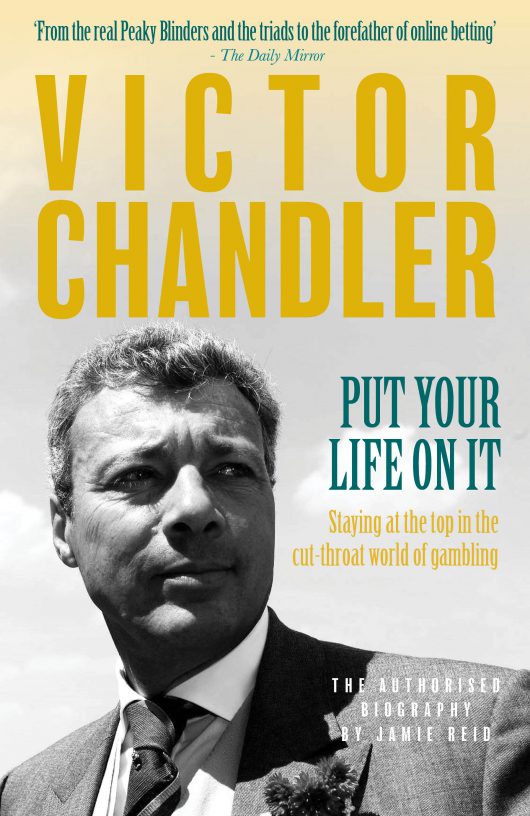 Victor Chandler – Put Your Life On It
Victor Chandler, the most recognisable face in bookmaking, tells his remarkable life story in 'Put Your Life On It: Staying At The Top in the Cut-throat World of Gambling.'
In this new authorised biography written by Jamie Reid, Chandler will reveal how gambling was in his blood from birth. Discover how his grandfather dealt with Darby Sabini's Italian mob, Alfie Solomons and the real Peaky Blinders. How his
father, Victor senior, built up the firm only for illness to force 'Young Victor' into the fray at the age of 23 – the start of a high life and fast times.
To begin with, he found the going tough. He almost accepted an offer to sell up from Playboy Bookmakers. But fortunately he stuck with it just in time to enjoy his first profitable Royal Ascot and from then on there was no going back. In the face of the UK recession in the 1990s he went out to the Far East and began duelling audaciously with colossal Asian punters while dodging the attentions of the Triads in Hong Kong and Macau. Then at the end of the decade he sparked a revolution by moving his entire business offshore to Gibraltar; he is often credited with being the first to take gambling online.
Victor shares his often hilarious memories of 40 years of a high-octane racing and bookmaking life, populated by a huge cast of colourful characters including the artist Lucian Freud, who painted 'VC' as well as betting with him.