Willie Anderson – Crossing The Line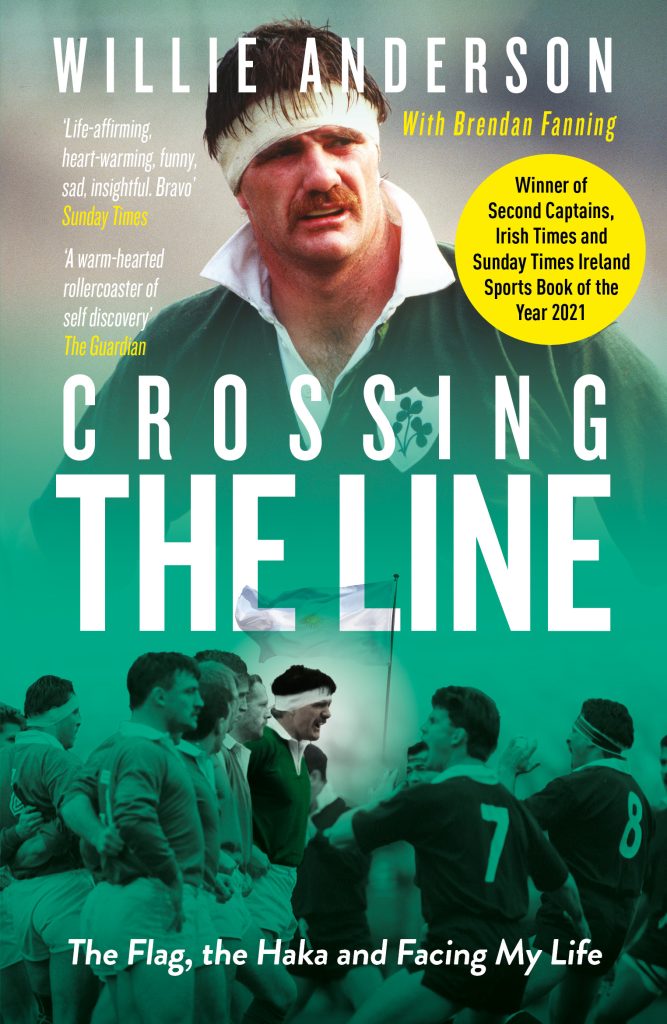 Willie Anderson – Crossing The Line
Irish rugby has produced many charismatic figures over its history. None more than Willie Anderson. Immortalised for his defiant stance in the face of the All Blacks' Haka, the Ulsterman is notorious also for his time spent locked up by the military junta in Argentina for a prank gone wrong. But there is more to Willie Anderson than newspaper headlines. Crossing The Line is the story of a life challenged by sectarianism, alcohol addiction, and personal tragedy. It is the story of a triumph over adversity.
Anderson is unique in his range of experience across Irish rugby. During his three months in custody in Buenos Aires, between remand and house arrest, he kept a diary, including the love letters written to the woman he would marry, Heather
Buckley. Almost a decade later he earned further notoriety when, as Ireland captain, he marched into the middle of the All Blacks' Haka in Lansdowne Road, prompting the International Rugby Board to put in place a protocol around that piece of theatre.
Anderson describes how alcohol was a factor in his life from his teenage years, taking control of him by the time his coaching career was in full flow. When rugby went professional his coaching talents were sought by London Irish, Leinster and Scotland – but the head coach role in Ulster, the job he wanted most, never came his way.
His lowest point came with the accidental death in a road accident of a neighbour's child. Although exonerated of any blame in the tragedy it took its toll on him and how he lived. Willie is the father of JW Anderson, a uniquely successful figure in the fashion world. He still lives in Northern Ireland, still coaches rugby, and is still married to the woman he credits with saving his sanity.