Duncan Edwards – Eternal
Author: Wayne Barton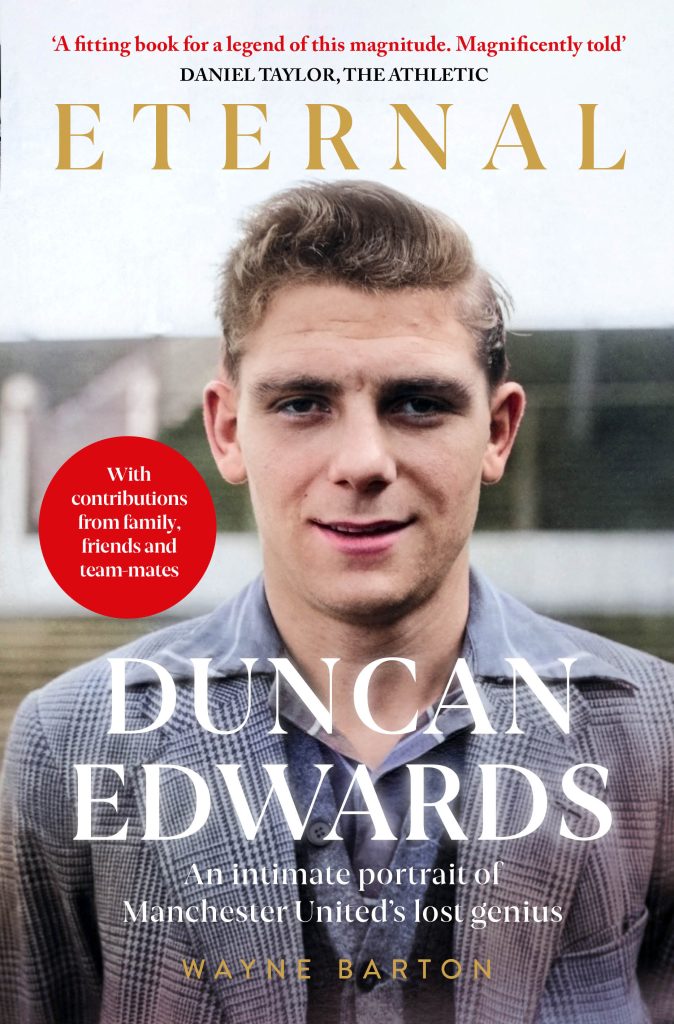 Duncan Edwards – Eternal
Author: Wayne Barton
BLACK FRIDAY WEEK – 50% OFF, valid until November 29th, 2023.
A intimate portrait of Manchester United's lost genius
• A fascinating, new biography supported by family and friends, providing the most comprehensive account yet of Edwards' life
• Rare archive photographs and material, featuring written contributions from Edwards himself as well as former-team mates and Manchester United legends
• Written by Wayne Barton, one of the leading authors on Manchester United
NEVER in the history of the game has one life brought both joy and tragedy in such huge measures.
Duncan Edwards was the jewel in the crown of the Busby Babes, an all-time legend at just 21, who was denied the chance to achieve even greater footballing success by the Munich Air Disaster in 1958.
This fascinating new biography, with support from friends and relatives, includes rare and unseen pictures and tells the story of the boy who left his home in Dudley to earn his Manchester United debut at the age of 16 – and made such an impression that he was an England international at 18.
The most forensic account of this remarkable life and career includes new interviews, as well as contributions from icons of United and the wider English game – plus quotes from Edwards himself.
He packed so much into a short career, collecting 18 caps, winning the First Division title twice, and helping Matt Busby's team take their first steps in European football, but it was an all-round game that had no weakness that impressed most.
Team-mate Bobby Charlton summed Edwards up best: "Sentiment can throw a man's judgement out of perspective. Yet it is not the case with him. A few are great, and deserve respect. But Duncan Edwards was the greatest."
'Eternal' is the complete story of an extraordinary footballer, whose influence on Manchester United and the success that followed can still be felt today.